The Neck Pain Inflatable Pillow will provide you with an instant pain relief when you need it, in-home alternative solution to expensive chiropractors and regular massage therapies for your neck pain.

✔Fits any neck sizes perfectly
✔Reduces muscle, joint, and nerve spasms
✔Increases blood circulation 
✔Relieves neck pain without any surgery
✔Relaxes tense muscles and nerves 
Inflatable Pillow fits necks of all sizes thanks to the adjustable strap system. The great Velcro straps allow you to adjust it to your desired width, providing you with a  excellent, comfortable, and effective fit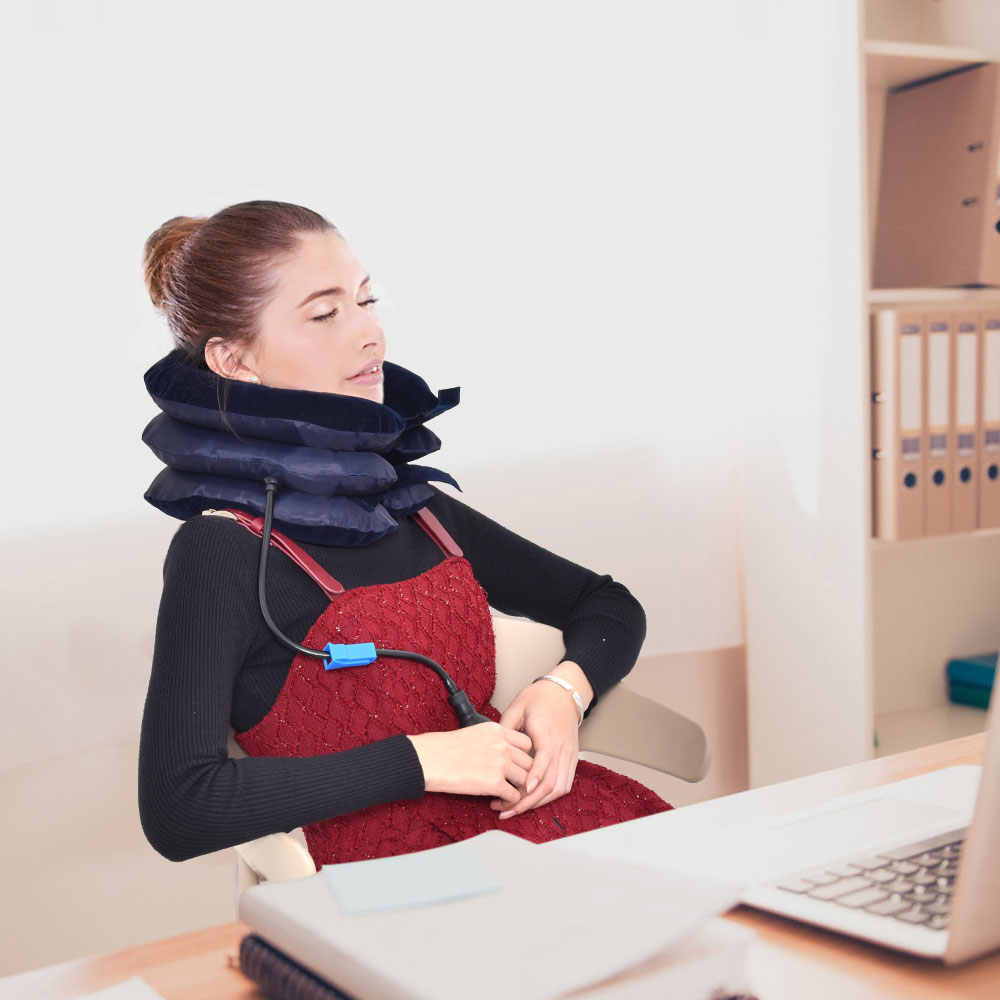 ONLY-20 minutes.
JUST WRAP IT AROUND YOUR NECK
WOW-Super fast Instant results!
 super easy to use -- just put it around your neck, adjust to the desired tightness. Then pump until the pillow becomes inflated and takes the pressure off your neck. Sit back, relax, and enjoy! You can wear it at home or at work without interacting your daily schedule.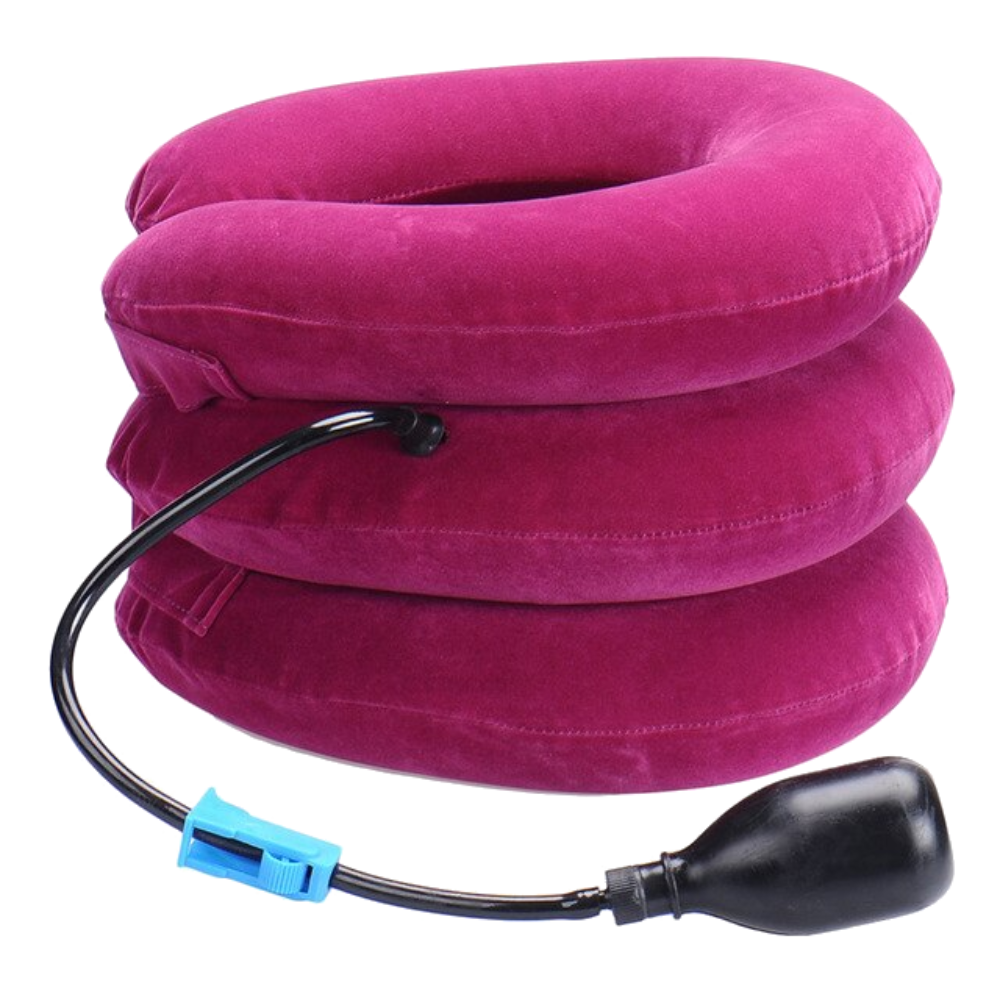 CLINICALLY TESTED, SCIENTIFICALLY PROVEN
Increase In Blood Flow & Neck Comfort
Positively Affected Customers
Recommended and supported by chiropractors from 30 different countries! 
Faster pain relief than Chiropractors 
Quick Action - Helps in 20 minutes a day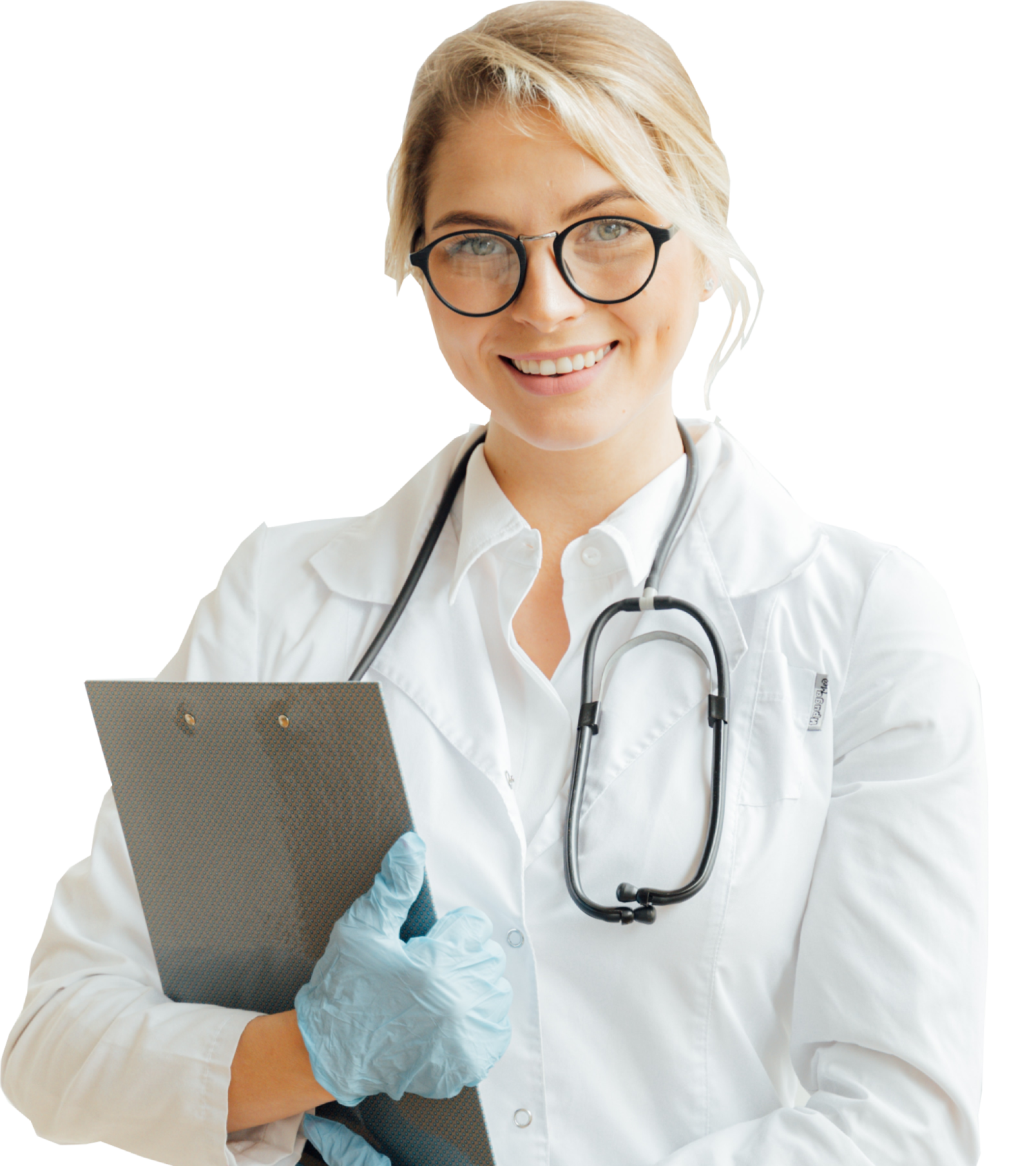 .Feature
* This traction device supports the neck, while elevating the jawbone. This creates optimal spine alignment, which relieves tension in your nerves. Many people experience back, spine and shoulder pain relief and spasm relief.
* No assembly required. Step-by-step instructions ensure your getting the best use of our cervical traction unit. We know how important it is to have detailed instructions and we want you to be as comfortable as possible
* No matter where you are on stiff days, experience spinal traction at home or on the go. Itrsquos soft, lightweight and small enough to fit in your suitcase, purse, car or backpack.
* This cervical pillow is easily adjustable so you can control the amount of air for a comfortable spinal stretch to relax your neck and shoulders.
Name: Inflatable Air Cervical Neck Traction
Size: One size, adjustable
1* Cervical Neck Traction